Wednesday, June 14 from 10:30 a.m. to 1:30 p.m. EDT
Location: MDM Show floor – 3D06
Sessions include:
10:30 a.m.–12:30 p.m. — Updates on Biocompatibility Standard Changes, What is Happening With 10993-1, 5, 10, 12, 17, 18, and 23.
Over the past decade, biocompatibility standards have been constantly evolving. In recent years, we have witnessed the introduction of a new standard (10993-23), significant updates to existing ones (10993-12 and 10993-18), as well as the development of new drafts (10993-17) and active working groups that are working on making further changes (10993-1 and -5). During this talk, we will review these standards and discuss the modifications that have already been implemented, as well as those that are currently being proposed. Attendees will gain comprehensive knowledge of the latest biocompatibility standards and understand how they should be applied when submitting regulatory documents.
12:30–1:30 p.m. — Updates on Reprocessing Validations for Reusable Medical Devices
As reusable medical devices continue to advance, the validations used to evaluate the reprocessing (cleaning, disinfection, and/or sterilization) procedures have had to advance as well. These advancements have resulted in numerous standards and guidance documents being either updated or created to ensure that reusable medical devices can be safely reprocessed. This presentation will discuss these changes as found in documents such as AAMI ST98, AAMI TIR12, ISO 17664, as well as others. Additionally, this presentation will discuss how these changes impact new and already completed reprocessing validations for reusable medical devices.
Speakers: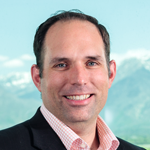 Thor Rollins
Vice President, Global Market Segment Leader—Medical Device, Nelson
Labs, LLC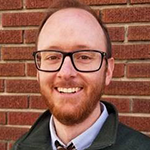 Griffin Cammack
Expert Technical Consultant, Nelson
Labs, LLC
---
Informa values your privacy. To fully understand how we use your data, please see our Privacy Policy.